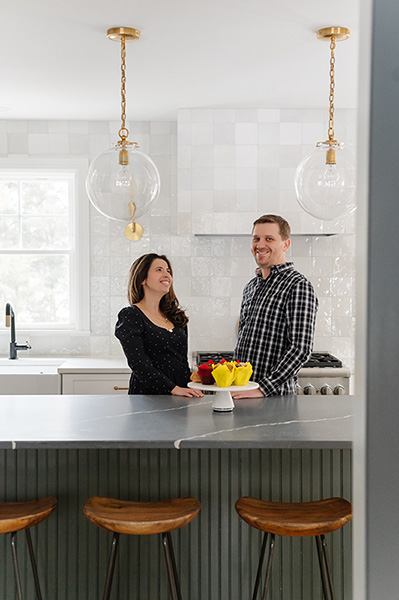 Over the years, we have had the wonderful job of creating homes for others. Of taking wish lists and Pinterest boards of inspiration and the "I've always wanted a home with…" comments and transforming those thoughts and hopes into real, actual homes.
We love the unique role we have played with our clients. The ability to translate their dreams into designs and plans… then into actual builds and remodels… and then to the beautiful end designs and finishes. There is no hand-off until the final key, and it is so rewarding to work from start to finish to truly curate the perfect home for each client.
What makes us the most successful at our jobs is making sure we are asking the right questions. Understanding our clients. Making what can be a very complex and overwhelming undertaking seem, dare we say, easy.
So, in this space, our goal is to do the same for you. To share some of our behind-the-scenes magic and processes as you dream about renovating or building your dream spaces. From "Shop This Room" features, to tips on building during a pandemic, to insider secrets like "How to get red oak flooring to look like the perfect shade of white oak?" (spoiler alert — it is possible!).
Thank you for visiting us at our "home". We hope that it exceeds your expectations!
Yana & Mike